Group TVXQ has announced their second half year plan.
Out of 5 TVXQ members, the three of them: U-Know Yunho, Hero Jaejoong, and Choikang Changmin have at once declared their appearance in local drama.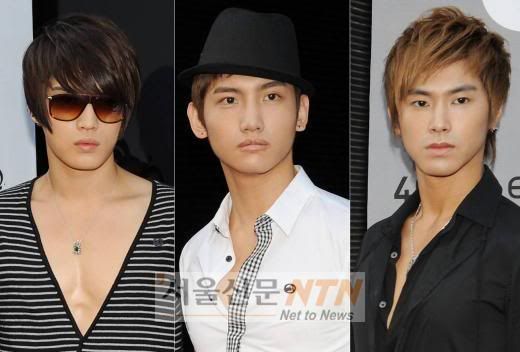 On July 28th, SM Entertainment said, "Dong Bang Shin Ki's Choikang Changmin's drama, "Paradise Ranch (Paradise Meadow)" will be broadcast at the end of August this year. Next one is the lead actor of September, U-Know Yunho whose drama "Heading to The Ground" will be broadcast. While in October, Youngwoong Jaejoong's SBS Tele Cinema "Heaven's Postman" is airing.
3 Actors, Exploding Interest
Being so long focusing both in local and foreign music record activities, the announcement of 3 members at once to become actors is somehow unusual.
Moreover, for Yunho and Jaejoong are officially known to be the first time appearing in formal TV drama therefore gathering a lot of focus and attention. (T/N: Changmin's drama still has SM in it taking role in production, thus is considered as non-formal drama)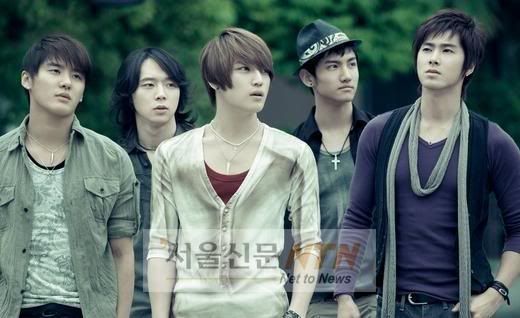 Being compared with other idol groups such as SNSD and Big Bang, their debut steps in acting department is considered a bit late. In 5 years of being singers, there has been a careful talk about deciding to take additional experience as an actor, and feedbacks both from members and staffs were coordinated.
In the end, the final decision of this acting debut is for a belief that there will be explosive reactions from fans.
Applying YoonA's Case
SNSD's YoonA, who comes from the same agency as TVXQ, whose previous dramas are getting success is somehow a force for TVXQ.
From KBS 1 family drama last year, "You Are My Destiny" that became a big hit and led to YoonA's recent MBC drama "Cinderella Man" which shows the range acting of her that gathers a lot of audiences from all kinds of age groups which proves her successful.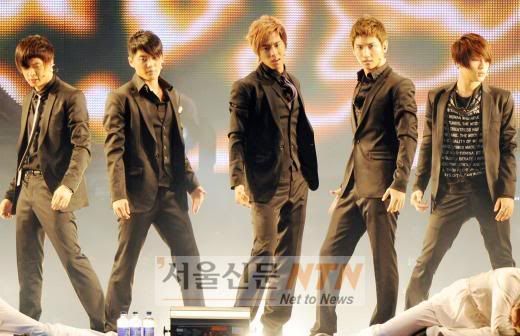 The judgment of whether TVXQ can or can't be "Men YoonA" is decided next.
However, eventhough the broadcasting is still in progress, yet to see the brand value of TVXQ itself to drama area, a ripple effect potential seems to be undoubted.
TVXQ's Brand Power. Full Wave is Appearing.
On 28th, meeting KBS drama writer, "To couple TVXQ's characters in drama with relatively popular actresses such as Han Hyo Joo and Go Ara is a prudent decision." he said. "It will creates a positive effects."
A more simple speculation was done.
An entertainment person concerned, "TVXQ is an idol group with most local fans. In a drama, you literally can not ignore the power of brands. Fans will definitely watch their dramas and that's a strong competitive factor other dramas don't have."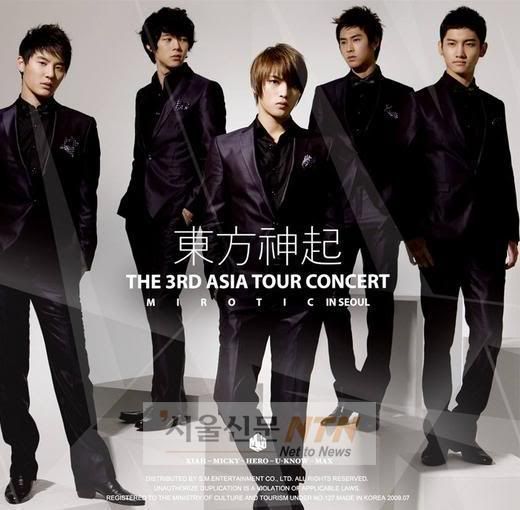 B entertainment person pointed the wave to effect the result, "They're building image to TVXQ fans in Korean market about the young idol 'is trying to make a turn to opposite direction' " he added, "These three people will be coming out simultaneously, the ripple effect undoubtedly could be doubled more."
source: nownewstrans: sharingyoochun@wordpress
shared by: sweetfig@blogspot
Please take out with Full Credits. :)